I have always had a love affair with tufted headboards. Really, anything tufted just makes my heart skip. As I was looking around for one, I decided to take on a not-so-little diy project. In the end it was totally worth it! Coming in at about $150, I saved myself quite a bit on my king size tufted headboard.
I love the finished product and hope you get inspired to make one of your own. Here are some good headboards that I considered replicating. I love the tufting, but then leaned toward a nailhead trim on a simple curvy shape, then went to a slip-covered design, and then back to tufting. Enjoy!
via
Desire to Inspire
(Look closely at the bedspread...you might see it on my bed. And that tufting! I did 53 buttons myself and I know this would be a ton of work!!)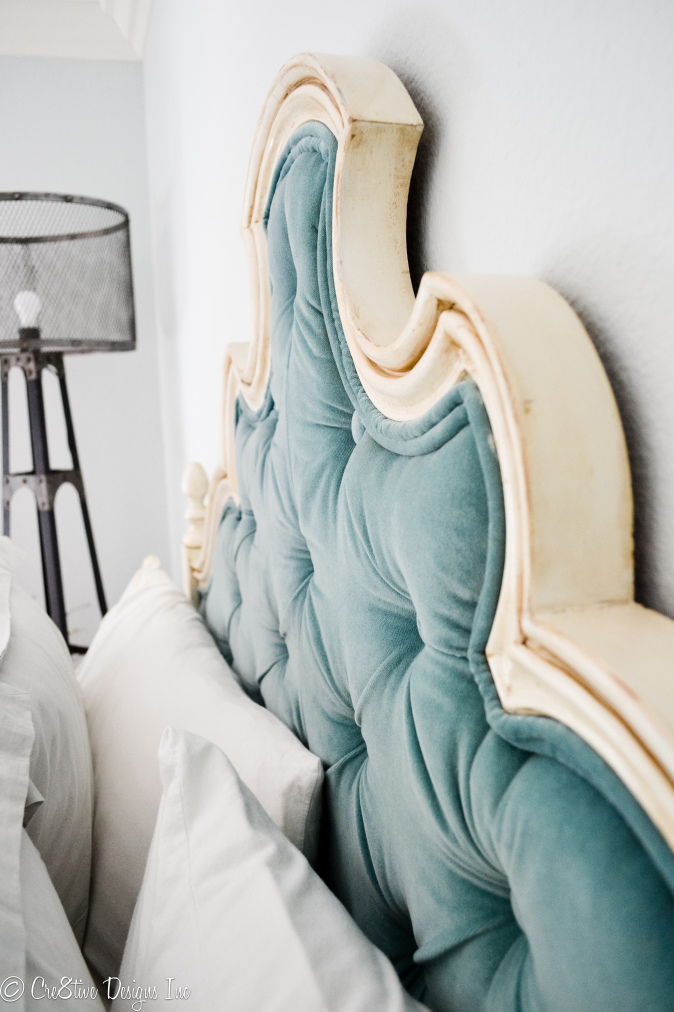 via
cre8tive design
(She has a great cheater method including stapling and hot glue...tufting is for everyone! This includes a full tutorial.)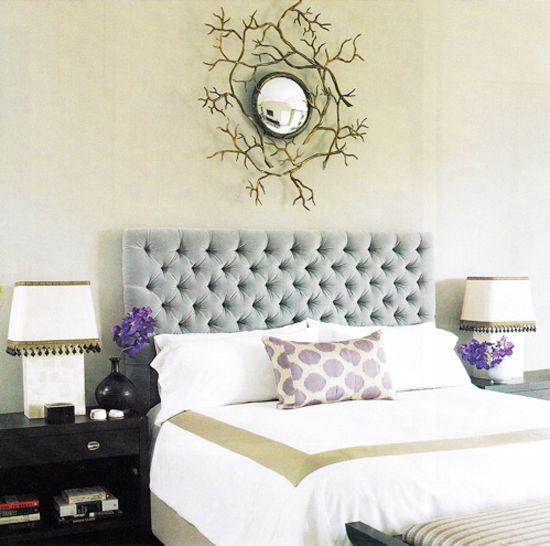 via Rue Mag (Crisp white and navy blue...my favorite.)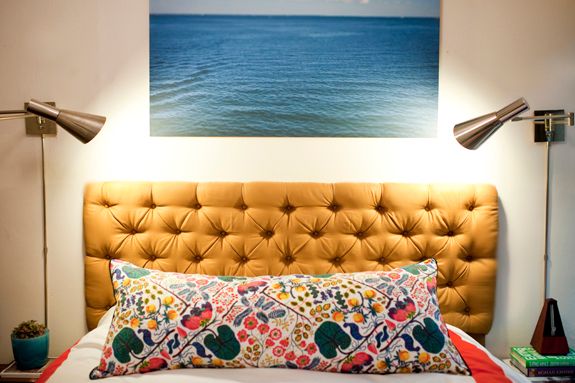 I used a great tutorial from the
Little Green Notebook
when I made mine. She has some great tips...like using PEG BOARD! I wish I had thought of that before buying my heavy mdf. The holes are drilled and it's light-weight.
Here's my pinterest bedroom board if you're interested. I know it was false advertisement to tell you about the one I made. I promise it's coming up...